Fire safety is critical during all phases of construction projects and needs to be managed from the earliest design stages. It helps prevent injuries to people and protect buildings from fires and the correct way of handling them if they do occur.
What Is the HSG 168 Fire Safety in Construction?
HSG 168 Fire safety in construction is a reference book published by the Health and Safety Executive. Designers, clients, and people who complete construction work with fire risks for large and small construction sites will benefit from the information contained in this book.
What Is the Purpose of the HSG 168 Guidance?

The HSG 168 Guidance was published to help duty holders comply with health and safety laws and minimise risks. Those designated will be able to see what they will need to change to be proactive so that there is minimal risk to the people at the site and other sites in the area.
Since this is a thorough look into all that can be done, it's a reference material that is highly recommended, although it's not mandatory to follow.
What Are the Sections to the HSG 168 Guidance?
There is a lot of information covered in the HSG 168 guidance. This is so designated duty holders are sure of what they are doing with their fire safety. It will help them to follow the laws and regulations.
Since it goes into great detail to explain various issues, it has separated the information into three parts. The three parts to the HSG 168 guidance will help give the needed information, so the people involved in the construction project are sure that they comply with their legal duties relating to fire risks.
Part 1
Part 1 covers all the information that is needed for a risk assessment. A fire risk assessment is necessary so that it's known what to do next. When the risk assessment is completed, it will be a foundation for fire precaution measures to take on the premises.
It also provides a five-step plan for conducting a fire risk assessment to cover all of the information. The five step plan is as follows.
Step 1 Identify Hazards

In Step 1 the hazards become known. This is how people will know what they need to concentrate on during the process. A fire risk assessor will check into a variety of issues that can be something that will be likely to cause fire and danger to the people on the site. Once the hazards are identified, the next step is put into action.
Step 2 Identify People Most at Risk
People are the point of Step 2. This is to help to identify who is most at risk and to prevent injuries. Once the people at the most risk are known, more measures can be taken to not be in danger while they are working.
When this happens, it begins the next step in completing a plan of action that will produce a much better fire safety plan.
Step 3 Evaluate, Remove, Reduce and Protect from Risk
Step 3 deals with several issues. It's when the risks are looked at closely by HSG 168 Fire Safety in Construction Consultants, then reduced and removed. This will help to protect site workers. Since this is an essential step, it must be completed in a detailed and methodical way.
Step 4 Record, Plan, Inform, Instruct and Train
The purpose of Step 4 is to make a record of everything found and the actions you have taken. A clear plan must be produced of how to prevent fire and how you will keep people safe in case of fire and sharing it with everyone involved, so they are aware of what they need to do. This step will also highlight any necessary training that must be provided.
Step 5 Review
Step 5 is for keeping your fire safety risk assessment under regular review. During the construction phases, the risks will change over time and should anything significant be identified, it will require changes to the plan, and everyone will need informing.
Part 2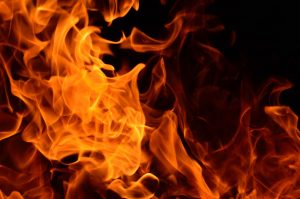 This is when the fire risk assessment and precautions are detailed and is divided into specific sections:
Reducing ignition sources
Reducing potential fuel sources
General fire precautions
Emergency procedures
Higher fire risk methods and materials of construction
Guidance for multi-storey buildings (new or refurbished)
Part 3
In this part, the legal responsibilities are taught and how enforcement is handled. The fire regulations that govern construction and how they impact construction sites are also covered.
Conclusion
It's highly recommended that the HSG 168 guidance be taken seriously and covered thoroughly. During the constriction phases, many changes can affect fire safety. Following the guidance will protect people and save buildings and the equipment in them.
It's a proven process for those who want to be on top of fire safety law's latest requirements.
We offer fire safety engineering services during all phases of construction projects, including HSG 168 Fire Risk Assessments.