The safety of employees and business is critical, but they can be left compromised if the fire doors are not inspected regularly. Also, violators can face steep penalties and even prison if they fail to comply with the legislation regarding fire door inspections.
Some of the most recent convictions have been very severe and have served as a warning to other property owners. Failure to comply with Fire Safety Regulations can have devastating consequences in more ways than one.
A fire door is considered to be the very first step of defence between a fire and a person. This very fact makes a fire door an essential safety device that helps to prevent smoke and fire from spreading to other parts of a building. As a result, it saves lives and property.
As professional fire door inspectors, we will inspect the fire doors and the frames to make sure they are the right specification and that they are maintained. During our inspection, we will check the fire door's condition, as well as the components of the door.
We support each one of our clients to make sure that all current fire door installations are compliant. If you want to make sure that your fire doors comply with the current legislation, please do not hesitate to contact us.
We are industry experts with many years of experience. We stay updated on evolving developments to make sure we are utilising the best inspection practices.
What Are Fire Doors?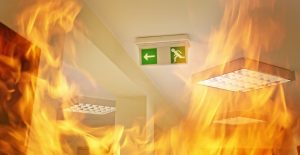 In simplest terms, a fire door is the first step used in a line of defence between you and a fire. These doors are made of, and include, vital components that all work together to save lives. The installation of a fire door can mean the difference between life and death, depending on if it was installed correctly.
This is one of the reasons why the legislation regarding these doors is so strict. These doors have to be able to withstand extremely hot temperatures. They are also placed in buildings to prevent smoke from escaping into other parts of the building.
Fire doors have specialised features that make them the obvious choice for fire safety.
So, with that said, let's look more into the regulations, features and specifications of these doors.
Fire Door Regulations
Currently, there are several different regulations that apply to new and old commercial structures in the United Kingdom. When it comes to new buildings, buildings with alterations, buildings that have extensions or those that occupy new business, they fall under Building Regulations.
Other buildings, except for residential or domestic structures, are regulated by the RRO (Regulatory Reform Order – Fire Safety 2005). This governing agency is also known as FSO.
It is important to keep in mind that in England and Wales, Regulation 38 of the Building Regulations applies. This regulation connects the buildings that fall under the Building Regulations with those who are already applicable under the RRO.
With new structures, Building Regulations are referred to as Approved Documents. These can be found online through several websites. These documents were created to help business owners understand what the minimum requirements are for fire doors before construction begins.
Fire doors are needed in buildings and they have functionality in buildings. As a result, they must meet several regulations that include:
Sound
Ventilation
Efficiency (thermal)
Accessibility
Fire safety
Fire doors in new buildings may also need to be in compliance with other types of standards and codes that meet the specifications for the Code for Sustainable Homes and BREEAM.
For current (existing) buildings, the Regulatory Reform Order 2005 for fire safety (FSO) has replaced over 60 previous laws for fire safety in the UK, and the order was placed into law in 2006.
The one who is responsible for a fire risk assessment in commercial buildings is the 'person who is responsible', or the responsible person. Under this law, this person has to complete a fire risk assessment. This assessment must then be included into a fire management plan.
Fire Door Specification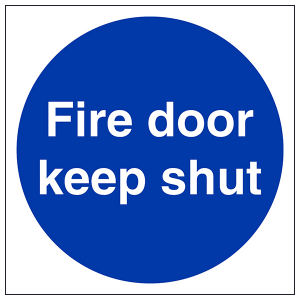 When it comes to fire door specification, each person who is involved in the process is responsible for making sure the doors not only meet specification, but that they are fitted and maintained properly.
Fire door specification is a responsibility that can quickly become a life or death job for the responsible person. In the mid-2000s, 2006 to be exact, there were over 490 deaths in the United Kingdom alone that were caused by fire. Out of these deaths, over half of them were caused by smoke inhalation. This occurred because many of these fires were able to move from the room they started in to other areas of the buildings.
Fire door performance and the performance of doorsets, as well as where they are located in a building, are now governed by Building Regulations.
Fire doors are instrumental because they can help to further divide a building. On a normal day, this may not mean much to the occupants. But, during a fire, these doors can effectively slow down and, in some cases, stop a fire from spreading. Doorsets and firedoors have a rating that is in minutes, and this rating is prefixed with 'FD'.
Fire Door Frames
Business owners should buy fire doors directly from approved manufacturers instead of knocking up a frame and installing a door without making sure it is the correct frame for the door. The frame that is purchased should follow one of the following guidelines.
For a one hour (60 minute) fire door – the door frame should be constructed from hardwood with a thickness of at least 650 kg/m3
For a half-hour (30 minute) fire door – the frame should be constructed from a softwood and have a thickness of at 450 kg/m3
Before installing a fire door frame, check with the manufacturer to ensure that the type of wood that is chosen is compliant with the fire door manufacturer. For example, Ash is a type of timber that is not usually recommended for use in a fire door frame.
Fire Door Seals
Every fire door in the United Kingdom must have the right seals fitted on it. Fire door seals are created to expand when they are in direct contact with heat, and they close in the gaps that are in between the frame and the door leaf. As a result, smoke and fire are not able to permeate throughout the building.
In some instances, it may be required for business owners to also fit the fire door with acoustic seals. These seals have all of the features of regular seals, and they also prevent sound from passing through the fire door
Another type of seal that can be used on fire doors is an intumescent seal. This seal can be fitted into the grooves that are along the top of the fire door frame. As with the other seals, when this seal is in contact with heat, it will expand. The difference is that it will expand to several times its regular size. By sealing the opening that is between the top of the fire door and the frame, this seal will help to contain the fire.
Fire door seals are made from materials such as graphite and sodium silicate. However, the exact material used will depend on the purpose of the seal as well as the rate at which it needs to expand.
Fire Door Components
There are certain components that are required to be used in the assembly and installation of fire doors. These components have to be marked as 'CE'. These components are:
Hinges
Latches
Locks
Closers
The hinges, also referred to as butts, have to be in compliance with the BS EN 1935 (annex B). The hinges must also be CERTIFIRE Approved. This means that they must be made from 1 1/2 parts of metal that has a melting point of 800 degrees C. This also means that spring hinges or rising hinges cannot be used.
Closers must also be CERTIFIRE Approved, and they are two types that have been deemed acceptable for use with fire doors. A spring closer is a concealed closer that stays in the door leaf. A spring is utilised to close the fire door if it is in an open position.
Any knobs and latches that are a combination of an integrated latch or locking mechanism must be CERTIFIRE Approved before they can be fitted to a fire door. Although these components are not considered necessary ironmongery, it is still important that they have the same performance as other fire resistant components on a fire door.
All latches have to be in compliance with BS EN 12209. Depending on the requirements of the fire door, they can be unlock-able or either lockable.
Fire Door Installation
The only aspect of a fire door that is as important as the installation of the door is the specification of the door. The fire door installation should only be completed by a skilled and knowledgeable professional. This professional should be thoroughly trained on how to properly install these doors and understand the importance of making sure the installation is done right the first time.
Any fire doors that are not installed correctly and/or with the wrong components will have an invalid certification. They will also pose as a fire hazard instead of a fire deterrent.
The materials and methods for fire door installation can vary on several factors such as the type of product being installed and the environment in which the door is being installed in.
When a fire door is being installed in a building, there are several things to keep in mind:
The person who is fitting the fire door should be competent and trained in proper installation
All Essential Ironmongery have to be CE marked
Frames, seals, lining and casing should all be compatible
Follow all instructions for a proper installation
All Building Regulations must be followed
All gaps between the door and the frame should be no larger than 4 mm, and the threshold gap should meet specifications set by the manufacturer
Frequently Asked Questions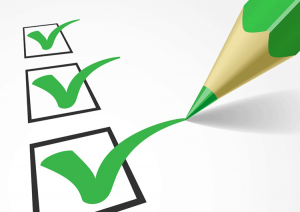 Business owners and commercial property owners often have questions regarding fire doors, maintenance and fire door surveys. Here are a few of the most frequently asked questions.
What Is the Law about Fire Door Inspections?
According to the FSO, Article 17, it is the law that all fire escape and resisting doors are installed properly and are also regularly maintained so they are fit for the purpose of fire safety. Law enforcement and the authorities have the right to make sure that the FSO is enforced. Buildings can be shut down and violators can be prosecuted and imprisoned when there is a breach.
Do Fire Doors Need Maintenance?
Just as any other product that has been designed to save lives, fire doors need to be inspected often to make sure they are functioning properly. They should be inspected just as a smoke detector or fire alarm is regularly checked.
If there is any alteration to the fire door, it can affect the performance of the door.
What Is The Fire Door Inspection Scheme?
The fire door inspection scheme was founded in 2012, and it began as a collaboration between the Guild of Architectural Ironmongers and the British Woodworking Federation. The goal of this venture was to help the public better understand what fire doors are, how they operate and the consequences if they are not installed correctly and regularly maintained.
The organisation also acts as a resource for the 'responsible person' to aid them in performing fire risk assessments.
Conclusion
Fire doors serve a much greater purpose than normal doors because they prevent the spread of smoke and fire in a building. Contact us today for the highest quality of professional and experienced fire door survey services. We will make sure all of the fire doors in the business are compliant!