Fire alarm regulations in the United Kingdom can seem confusing if you are not a trained, certified fire safety technician. All fire alarm and detection systems must be installed and maintained following the RRO (The Regulatory Reform (Fire Safety) Order 2005). Therefore, the installation and maintenance services must meet the relevant requirements.
The fire alarm standards for a residential property vary from those of a commercial property. Fortunately, property owners need not worry much about understanding and adhering to the fire alarm regulations. Fire safety professionals are legally expected to adhere to the standards when providing installation and maintenance services.
Nevertheless, it is prudent for property owners to know these requirements because it will help ensure they get value for their money regarding the fire alarm installation and maintenance services.
What Are the Current Regulations for Fire Alarms?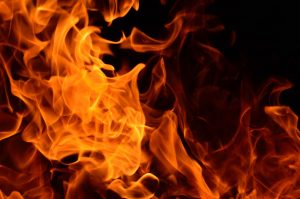 Fire Safety regulations differ across the UK, with Scotland, England, Northern Ireland, and Wales have different protection requirements. However, they all have some commonalities, such as unimpeded access for the fire and rescue personnel, a means of escape for occupants, and internal systems to mitigate a fire from spreading.
The regulations reference the British Standard BS 5839-6:2019, covering specific requirements for first alarm systems for upcoming and existing buildings. The rules address the aspects relating to fire alarm system designs and installation.
Do You Need a Fire Alarm?
Business premises in the United Kingdom must have an approved fire safety system that meets UK fire alarm regulations. The system should detect a fire outbreak and alert everyone in the building of the imminent danger. However, the law does not mandate that all commercial properties must have a fire alarm system. The exceptions for this include:
Properties with open-plan, small, single-storey buildings
Premises with low-risk activities, objects, or substances
If a fire can be noticed with ease and a warning heard from any section of the building
If the building's occupants are not vulnerable such as the elderly, disabled, or young children
If you are not sure if your buildings should have a fire alarm system installed, contact a licensed fire safety professional to conduct a fire risk assessment to determine if you should install the fire alarm.
What Are the Different Types of Fire Alarm Systems?
Every fire alarm system follows the same principle. The alarm sounder will switch on automatically to warn people in a building of a fire situation; thus, they must leave the premises for safety.
The alarm sounder could be triggered when a detector detects heat or smoke or when the manual breakpoint glass is broken to raise the alarm. The fire alarm systems can be categories as follows:
Conventional
Conventional fire alarms systems have detection zones linked to the main control panel, each zone focusing on a specific building area. The detection zones can be fitted with various devices like sounders, strobes, heat/smoke detectors, and manual call points. The control panel will trigger the alarm when a fire is detected, either manually or automatically.
Analogue Addressable
An analogue-addressable fire alarm system is detail-specific, set to focus on a particular fire detector location. The system has an analogue part that enables a detector to monitor heat levels or smoke contamination within the installed site. They have limited programming flexibility that's closely related to the conventional fire alarm systems.
Addressable
An addressable fire alarm system is more programable than a conventional fire alarm system. Every device in an addressable fire alarm system is location-specific and has an individual address.
As such, the set-up can be used to monitor a broader range of functions like shutting down equipment, switching fans on and off, activating fire suppressors and communicators, opening or closing doors, and recalling elevators during a fire emergency to the designated safe exit floor.
Wireless Systems
Wireless fire alarm systems borrow from the addressable system, but they are slightly advanced in their function. Their installation does not entail cabling because the devices in the system communicate with each other and the control panels via radio signals.
Nevertheless, each device is also location-specific and has an individual address. Wireless systems are relatively more straightforward to install than addressable and conventional fire alarm systems. Furthermore, they can be programmed off-site, which halves the installation time.
What Are the Fire Alarm System Grades?
The grades used for fire alarm systems capture the protection level a system provides according to British Standard BS 5839-6:2019. The type of premises and activities within often determine which system grade it needs, subject to comprehensive fire risk assessment findings. Below is a breakdown of the fire alarm system grades.
Grade A: The system will have individual smoke/heat detectors, alarm sounders, and a central control panel, support equipment, all running on backed-up power. The system's components, design, and installation must conform to British Standards (BS EN 54).
Grade C: The fire alarm system comprises detectors and alarm sounders that can be set up like smoke alarms with central control equipment and running on the same power supply from the mains with a standby supply.
Grade D1: The system comprises one or more fire detectors powered by a mains supply with a battery-powered tamper-proof standby supply.
Grade D2: The fire alarm system also comprises one or more detectors powered by a mains supply with a user-replaceable battery-powered standby supply.
Grade F1: The system consists of one or more tamper-proof battery-powered detectors.
Grade F2: The fire alarm system has one or more detectors that run on user-replaceable primary batteries.
The fire safety professional installing the alarm system will inform you about the different grades that best suit your needs, considering the different protection levels across the other areas in your property.
What Are the Fire Alarm System Categories?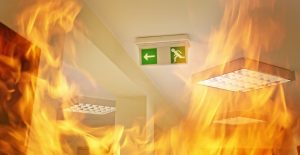 British Standard BS 5839-6:2019 govern fire alarm system design and installation, outlining the detectors, alarm sounders, and other devices to install in a building.
As such, the British Standard BS 5839-6:2019 layout the blueprint that will see lives and properties protected against fires. UK fire alarm systems are categorised as follows:
Category M Fire Detection System
The fire alarm system is relatively basic since it is designed to be manually activated, meaning someone will trigger the alarm via the fire call point.
Category L Fire Detection Systems
The system comprises of automatic fire detectors and sounders, but the design and installation differ, and the system can be done in five levels as follows:
L1 – Earliest possible fire detection: The detectors are installed throughout the premises to detect fires and issue the earliest possible alert. They are best suited for commercial premises with significant traffic.
L2 – Fire detectors for distinct zones: The system has parts installed in defined zones in a building to ensure the occupants have enough time to safely leave the premises before the escape routes are engulfed in smoke and fire.
L3 – Protecting paths leading to fire escape points: The system also has parts installed in defined zones in a building to ensure the occupants have enough time to leave the premises safely, but these are rooms that open onto the building's designated escape route.
L4 – Protection of fire escape routes: With this system level, the detectors are installed along the escape routes or designated congregation areas like the stairways or corridors. It ensures people will exit the premises safely during a fire emergency.
L5 – Localised fire protection: The system is designed for areas in a building with the highest risk to lives; thus, they meet a very stringent fire safety requirement. That means the fire detection system must be elaborate, suited for the potential risk. As such, this fire system might be an inclusive requirement to the other four levels mentioned above.
Category P Fire Detection Systems
Fire detection systems in this category are designed to protect buildings and have two levels that offer different protection levels depending on the impending threat.
P1 – Comprehensive fire protection for earliest possible warning: The systems at this level are meant to provide the earliest possible warning. The smoke/fire detectors and alarm sounders must be placed through the property for maximum alerting during a fire outbreak.
P2 – Fire detectors for distinct areas of a building: The system is designed to issue a special warning, particularly in commercial buildings with a lot of traffic in areas that have potential fire hazards. As such, the detection systems in such zones should have more specific coverage.
Who Can Install a Fire Alarm System?
According to UK fire safety regulations, the individual installing a fire alarm must be competent, meaning they need not be a professional but know and adhere to the British Standard BS 5839-6:2019 guidelines. Therefore, the person installing the system must:
Have electrical knowledge and skills
Be familiar with the different fire alarm system types and how they work
Design a fire detection system that meets the British Standard BS 5839-6:2019 guidelines
Know chief fire alarm makes and models
Identify the most suitable fire alarm system grade and category
However, it is prudent to consider working with a trained and certified technician specialising in fire safety.
How Often Should Fire Alarms Be Serviced?
According to fire alarm regulations in the UK, a fire detection system should be "adequately maintained." On the other hand, the British Standard BS 5839-6:2019 recommends the system undergo a specialised bi-annual inspection done by a competent professional.
However, many experts in the industry advise expansive properties to consider doing the inspection quarterly since they will have an extensive fire alarm system with many components.
What Is Weekly Alarm Testing?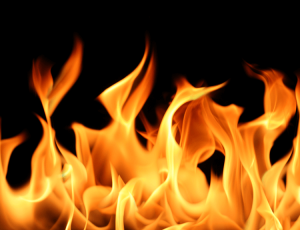 While a weekly alarm testing might seem to imply it's somewhat of a minor inspection, it is not a comprehensive inspection service. A weekly test is more of a spot check, assess the system to ensure it is working correctly and any minor issues identified and corrected. Moreover, weekly alarm testing is a British Standard BS 5839-6:2019 requirement lest you risk being penalised.
How Do You Carry out a Weekly Fire Alarm Test?
You can carry out the weekly testing or request your "responsible person" to do it; however, it is better to have the professionals do it if you have an expansive property.
The test entails activating at least one fire call point each week to assess the alarm sounders and all the system's components receive the signal.
Record the test in a fire alarm log, stating the call point location and findings. Also, call a specialist if you encounter any challenges.
Conclusion
With fire safety being a critical aspect of protecting a building and its occupants, it is best to work closely with a technician specialising in fire detection system design and installation. The specialist can analyse your property and provide suitable suggestions of the fire detection system type and level you require.