Not all businesses are alike, and fire alarm categories and grades are no different. Fire safety regulations in the UK mandate that any fire alarms you fit in your establishment be suitable for use.
The British Standards are an excellent resource for those persons who install and design fire detection systems in housing associations, commercial properties, the fire brigade, and local authorities.
They govern the types of alarm and fire detection systems that should be fitted in commercial establishments to guarantee protection against fire outbreaks.
These standards help to select fire alarm systems in the correct category. The guidelines fulfil two objectives: ensure that personnel in the building stay safe and mitigate property damage.
What Are the Fire Alarm Grades?
Fire alarm grades typically range from A through to F, with A being the uppermost and F being the lowermost.
Grades are used to classify the system quality. The majority of domestic premises use the D to F range, needing a battery and, at times, a mains supply connection.
Enterprises that fall into grades A to C often have to have alarm and fire detection systems containing several technologies like fire alarms and sounders, heat detectors, and indicating equipment.
Note that Grade A tools should be equipped with a control system conforming to BS5839 Part 1 or Part 6 standard.
Fire Alarm Grades
Grade A: The system will have individual smoke/heat detectors, alarm sounders, and a central control panel, support equipment, all running on backed-up power. The system's components, design, and installation must conform to British Standards (BS EN 54).
Grade C: The fire alarm system comprises detectors and alarm sounders that can be set up like smoke alarms with central control equipment and running on the same power supply from the mains with a standby supply.
Grade D1: The system comprises one or more fire detectors powered by a mains supply with a battery-powered tamper-proof standby supply.
Grade D2: The fire alarm system also comprises one or more detectors powered by a mains supply with a user-replaceable battery-powered standby supply.
Grade F1: The system consists of one or more tamper-proof battery-powered detectors.
Grade F2: The fire alarm system has one or more detectors that run on user-replaceable primary batteries.
What Are the Fire Alarm Categories?

Fire alarm grades and categories differ. Categories are used to describe a system's protection level as per the BS5839 British Standards.
In general, there are eight fire alarm categories that are applicable to commercial enterprises, and they are divided into automatic systems intended to protect life, manual systems (whereby personnel must sound the alarm physically), and automatic systems intended for property protection.
The fire alarm category a business opts for is usually determined by doing a comprehensive fire risk evaluation of the premises. For example, enterprises with high-risk areas like plant rooms, machinery depots, and boiler rooms usually need the most thorough fire alarm system.
Here's a rundown of what you need to know about fire alarm categories:
Category M – Manual fire alarm system
These fire alarm systems are the most standard type. Staff must physically initiate the alarm manually on discovering the fire to warn other people in the building of the imminent danger.
Manual fire alarm systems often utilise breakable glass units position strategically throughout the building, which then sounds a premises-wide alarm.
There are some manual alarm systems that use gongs or handbells if the business is small and doesn't necessarily need over one sounder to sound the alarm effectively across the building.
Category L Fire Detection Systems
These fire detection systems are automatic alarm systems intended to protect lives. There are generally five different levels that fall in this category, each providing different fire protection levels. They include:
Category L1 – Earliest possible fire detection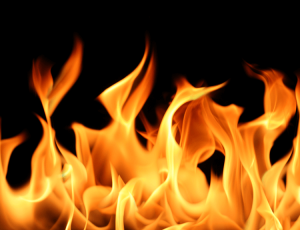 The category L1 automated fire alarm system is the most wide-ranging. It features several detectors in all sections of the building where a fire could potentially begin, including voids, roof spaces, and larger cupboards.
The objective is to provide the earliest warning possible for inhabitants to guarantee the preservation of life. This alarm system should encompass all the parts of a building, with some exclusions such as lobbies and small cupboards.
Category L2 – Additional life protection automated fire alarm system
The category L2 fire system gives inhabitants of a building an advanced alert that there is a fire in another part of the establishment.
Generally, this entails positioning smoke and fire alarms in high-risk areas of the building and escape route openings. They are installed in places where the risk of a fire outbreak is high, like kitchens.
Category L3 – Standard life protection automated fire alarm system
Also referred to as standard life protection alarm systems, L3 are positioned along all the escape routes that lead from the inside of the building to fire exits.
The objective, in this case, is to make sure that all the occupants in the building have adequate time to evacuate before toxic fumes, smoke, and fire impede their exit. Unlike the category L3 systems, L2 doesn't have to position alarms in high-risk areas.
Category L4 – Modest life protection automated fire alarm system
This category only positions detectors along escape routes like stairwells and hallways and matching circulation areas rather than separate rooms.
Enterprises that employ L4 systems often operate in low-risk areas whereby everybody can get out to safety in case of a fire outbreak.
Ground floor offices, for example, may fit this alarm system in entryways since personnel in the building can quickly exit the building. Conversely, this type of alarm system isn't ideal for multi-storey buildings where it can take staff a long time to exit.
Category L5 – Localised life protection automated fire alarm system
This automated fire alarm system deals with potential fire threats in high-risk locations.
For instance, a business may fit an extra fire detection tool in a location intended for welding to mitigate the risk of a fire outbreak.
Theoretically, L5 systems vary from other kinds of fire alarm systems mentioned so far. You can run a company using an L4 system, and at the same time use L5 in high-risk areas. For example, a business may fit fire detection tools to meet L5 standards in a server room and leave the rest of the establishment unaltered.
Category P Fire Detection Systems
The main goal of category P systems is to protect property against fire. Depending on the threat of the fire, Category P systems are divided into two levels.
Category P1 – Maximum property protection automated fire alarm system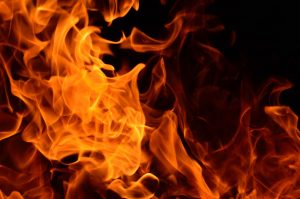 This system safeguards property from fire outbreaks. This often means that they will be fitted in operationally vital locations to provide additional safety measures. For example, a utility company may fit a P1 system in the server room in order to safeguard client data.
The goal of P1 systems is to detect fire outbreaks quickly and working steadfastly to stop them before they wreak havoc on your property. When such fore outbreaks are detected on time, inhabitants can safeguard life and preserve essential assets belonging to the business.
P1 systems basically act as a business continuity program. They will assist you in reducing disruption and lower your cleaning costs.
Category P2 – For defined areas of a building
Category P2 systems install smoke and fire detectors in high-risk locations only, unlike P1 systems fitted across the whole premises.
Although it may be detrimental to your business if the fire outbreak occurs in unexpected areas, these systems provide a more cost-effective solution.
Conclusion
Knowing the type of fire alarm category to fit in your establishment can prove to be a daunting task. This is largely because it's not a one category fits all decision.
If you want to locate the perfect fire alarm category and detection system for your establishment, you should think about looking at your exact fire safety goals.
What are your main fire safety goals? This decision will be contingent on your commercial business, the staff, and an array of other variables to take into account.
Considering how vital fire safety is, getting professional advice can prove to be the difference between saving lives and losing lives. A fire alarm specialist can evaluate your business and give you appropriate guidance on the type and level of fire alarm system that's perfectly suited for your situation.
To get industry-leading guidance, please contact us about our fire alarm system surveys, design and installation services.