EWS1 forms are now available through a dedicated EWS1 Portal. In this guide, we answer the questions, what is the EWS1 Portal? Why was it developed? And how does it work?
Introduction
In the past, it was not possible for those interested in properties in high rise buildings to know if the external cladding found on such buildings was combustible and could potentially aid the spread of flames in case of a fire.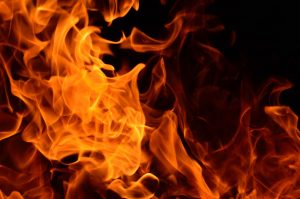 In December 2019, the new Form EWS1: External Wall Fire Review came into effect. The EWS1 form review process was introduced by RICS and endorsed by the Finance Association and the Building Society Association.
EWS1 forms or External Wall Survey forms are designed to be used by suitably qualified and competent fire safety experts to assess and record in a consistent manner whether high rise buildings are fire safe or not.
Assessors also use the External Wall Fire Review process to describe any work that needs to be carried out to ensure that such buildings are safe if any issues are discovered during their assessment.
What is the EWS1 Portal?
Created by the Fire Industry Association (FIA) and other stakeholders such as the Royal Institute of Chartered Surveyors (RICS), the EWS1 Portal is a unique central online location designed to facilitate easy and convenient access to EWS1 forms.
When it comes to ensuring that the market for high rise buildings/properties has a clear understanding of all the documents needed to facilitate the sale, purchase or mortgage of such properties, EWS1 forms have been effective. With the creation of the EWS1 Portal, these forms can be submitted and retrieved in a highly reliable and easily accessible way, online.
Why Was the EWS1 Portal Developed?
Fraudulent EWS1 forms have been seen in the market. This places many human lives in danger as these fake forms contain information that should not be trusted, either because it is false, forged or has not been verified.

The EWS1 Portal was developed to help curb this problem. Through the Portal, these forms can be uploaded and downloaded through a reliable and accessible process.
To guarantee each form's validity and accuracy, the Portal employs a number of manual checks at different stages of the submission process.
For starters, any signatory looking to upload/submit any forms to the Portal must first prove that they are qualified to do so. Secondly, all of the new and existing forms submitted to the Portal must be taken through a manual verification process to guarantee their validity before they are available on the Portal.
With the above safeguards implemented through the EWS1 Portal, the FIA hopes to overcome the initial challenges associated with the reliability and accessibility of EWS1 forms.
How Does the EWS1 Portal Work?
Approved by the RICS Forum, the EWS1 Portal is a fully-functional and easy to use website that has been put together by qualified software specialists and wholly funded by the FIA.
Here's how the Portal will work right from the submission of EWS1 forms by qualified assessors to the viewing and downloading of validated forms by interested parties.
To be able to submit forms to the Portal or complete forms online, signatories will be required to register first. Before the approval of their applications, signatories will be required to provide professional qualifications and memberships applicable to this process during registration.
Aspiring signatories can find a list of the required qualifications and memberships on the website.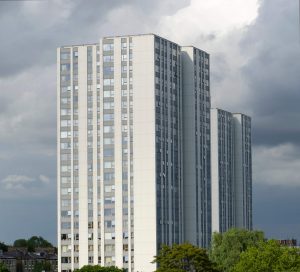 After an application is approved, a signatory will complete new forms on the website or submit existing or new forms in PDF format. As previously mentioned, before any submitted forms are made available on the Portal, additional checks will have to be conducted.
After all of the necessary checks have been conducted and everything is found to be in order, the forms will then be uploaded to the site, where they will be accessible to the public.
Anyone interested in high rise buildings will be able to access these forms by simply going to the Portal and using a postcode to make a building search – the full postal address of any high rise building with that postcode will appear in the search results. The EWS1 forms for the building can be seen and even downloaded after entering a valid email address.
There is a charge for each PDF form and online form uploaded (the price is to be confirmed). On the other hand, anyone interested in viewing or even downloading uploaded forms can do so free of charge.
Conclusion
The Grenfell Tower's tragic events highlighted the importance of ensuring that high rise buildings have safe external cladding.
EWS1 forms were introduced to enable fire safety engineers to carry out EWS1 surveys to assess the external cladding on high rise buildings – those with a height of 18 meters and above – to ensure that it's fire safe, and if not, to note any improvements that need to be carried out.
With these forms, anyone who is interested (including insurers, buyers, lenders, sellers and valuers, among others) in high rise properties will have all the necessary documentation they need to make informed decisions.
The EWS1 Portal is designed to act as an easily accessible location for these essential forms.