There is a rising concern for fire risks in multi-storey buildings. Recent reports suggest that external cladding systems quickly spread fire, causing loss of lives and massive property damage.
We don't want that to happen to your building. As professional cladding inspectors, we are here to prevent fire. We will offer elaborate cladding inspection services so that your building doesn't have the risk of burning down due to fire.
Cladding Inspection Service
Most building contractors don't get their cladding tested during the construction process. This makes the building vulnerable to fire threats. We have come across hundreds of houses and buildings that had untested metallic and non-metallic cladding. Our job is to inspect these cladding and ensure that they don't act as a catalyst to fire. We concentrate our inspection on the entire cladding system instead of focusing only on the external material.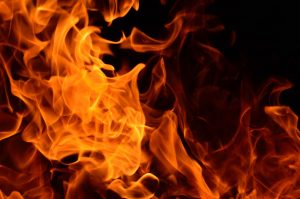 In most cases, we observe that the cladding's material contributes to the rising fire. Most cladding consist of metallic skin and insulator. Sometimes they also have several layers of insulation behind the cladding. These eventually melt and become an essential fuel during a fire.
We implement different techniques during our inspection process. But we believe that testing in isolation can successfully limit fire risks in most properties. Our team of experts will arrive at your property to check the cladding. They will test different compartments of the cladding that usually catch fire. Apart from checking the vulnerable areas, we will also do a comprehensive test to see if the contractor installed the cladding correctly or not.
Our team will get in touch with the building's contractor before conducting the test. We will come equipped with the necessary tools and machines. They help to remove different panels from cladding while inspecting them.
Our job doesn't end here. We also offer the following to make sure your property is safe from fire threats.
Perform site inspections before construction to identify appropriate cladding areas. We appoint fire engineers to perform these inspections so that they can recommend the best places to install cladding.
Perform site inspections to identify specific areas of your building's cladding system that requires immediate repairs. Again, we appoint experienced fire engineers because they can inspect external cladding and its insulation thoroughly, including cavity barriers.
Arrange cladding samples for your building. These samples will be tested by another independent ISO 1716 (class A2) company. Their reports will suggest the condition of your building's cladding system and if it needs immediate repairs.
Form EWS1: External Wall Fire Review Completion
Provide a comprehensive report of all our findings.
What Is Cladding?
Cladding is a combination of different components attached to a building's primary structure to form its external surfaces. Some buildings have external surfaces made from various structural elements like masonry walls or different applied surfaces, such as render.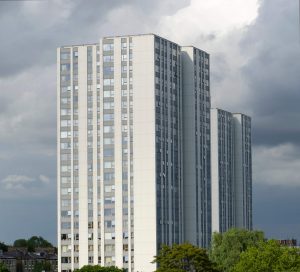 Although building contractors used cladding to make a building's external, it does not necessarily contribute to its stability. Instead, it plays an essential role in transferring snow loads, impact loads, and wind loads to support its structural framework. Usually, wind creates both positive and negative pressure on the building's external surface. Cladding, with their strength, resist this load. In fact, cladding perform a variety of functions, such as:
Creating a controlled and safe internal environment
Providing privacy and security
Protecting the building from various external conditions
Preventing fire from spreading
Providing thermal insulation
Preventing transmission of sound
Offering openings for daylight, ventilation, and access
Generating airtight building envelope
Creating an external facade
What Are the Different Types of Cladding?
Although you may know only about external cladding, there are various other types that you may not know.
Brick slips
Sandwich panels
uPVC
Tensile fabric coverings
Curtain wailing
Metal profile cladding
Patent glazing
Timber cladding
Shakes and shingles
Rainscreen
Tile hanging
What Is External Wall Insulation?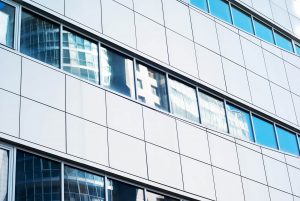 Thermal insulation can reduce heat transmission between a building's enclosed spaces. You can apply external wall insulation on cladding to improve its overall thermal insulation. It becomes the primary thermal insulation material on external cladding. This can improve the building's thermal performance significantly. Your building will become cosier after applying external wall insulation. Some of the benefits of external wall insulation include:
Reduced risks of condensation. However, the contractor needs to apply external wall insulation correctly
Lower heating bills, improved carbon footprint, and reduced heat losses
Reduced solar heat gains significantly during summers
Allows you to choose a colour and texture to make the building's exterior look better
Improved weather resistance
Preserves the cladding's substrate, thus extending its life and reducing moisture content
Improves life inside the building as it becomes cosier
Traditionally, external wall insulation included fixing clay tiles, brick slips, or slates. Later, experts introduced a cheaper alternative that used a coat of render and an additional textured finish. But the recent external wall insulation have a three-layer concept that includes:
Insulating Layer
This is the render layer made from sand and cement, along with another insulating material. The entire mixture gets trowelled over the cladding substrate, thus making it thicker and better. Most contractors these days use advanced insulation boards made from phenolic, polyurethane, extruded polystyrene, isocyanurate, and many such lightweight materials. The first layer of the board gets attached to the cladding's substrate with adhesive or physical connectors.
Reinforcing Layer
As the name suggests, this layer provides additional support to the insulating layer. It becomes sandwiched between the insulating layer and the weatherproof finishing layer to keep them from mingling. The reinforcing layer offers impact protection, thus adding resilience to the entire cladding surface. It usually consists of a plastic or metal mesh.
Weatherproof Finishing Layer
This is the last layer of your external wall insulation. It contains another layer of render that provides added decoration and weather protection to your building's cladding system. The thickness of external wall insulation depends on the heat transmission requirements of the building and also the regulations and construction codes.
What is Advice Note 14 (AN14)?
The UK government is very stringent when it comes to cladding. Every contractor needs to follow the building codes to stay away from fraudulent cases. The Ministry for Housing, Communities and Local Government came up with the Advice Note 14 in December 2018 that imposed several regulations on cladding.
The Advice Note 14 states that all building owners should review the design of the external wall systems. They should also inspect the composition and installation of these systems to avoid fire risks. Those who don't have expertise in this field can hire professionals. That's where we come in. We can provide a thorough inspection of all your external wall systems and check the installation of cladding and facades. The Advice Note 14 also states that building owners should get a certification of the inspection once the check is complete.
The note applies to all residential sectors in the UK. This is a positive step to eradicating the risks of fire involved with relatively older buildings. We request you to hire us and complete the inspection process. Our experts will not take much time. They will go through the tests and checks quickly and provide a detailed report of the cladding's condition. You can then decide whether to go for immediate repairs or not.
What is an External Wall Fire Review Form (EWS1)?
An External Wall Fire Review Form (EWS1) is a form to assist in the fire safety assessment and valuation of flats in multi-storey buildings, or where specific fire safety concerns exist.
The form has been endorsed by the Royal Institution of Chartered Surveyors (RICS), UK Finance and the Building Societies Association.
The External Wall Fire Review process requires an assessment to be carried out by a suitably qualified and competent professional and confirmed using the EWS1 Form.